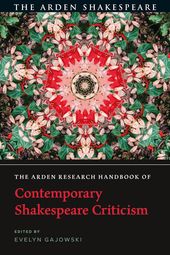 The Role of the Critic. A Critical Review of Evelyn Gajowski, ed. 2020. The Arden Research Handbook of Contemporary Shakespeare Criticism. London: Bloomsbury. 392 pp. ISBN: 978-1-3500-9322-5
Keywords
Contemporary Shakespeare Criticism
References
Adorno, Theodor W. 1973. Negative dialectics. Translated by E. B. Ashton. London: Routledge.
BenjAmin, Walter. 1999. "Theses on the philosophy of history." In Walter Benjamin, Illuminations. Translated by Harry Zorn. London: Pimlico, 345-255.
Carr, E. H. 1987. What is history? London: Penguin.
Croce, Benedetto. 2000. History as the story of liberty. Indianapolis: Liberty Fund.
HorkHeimer, Max. 1982."Traditional and Critical Theory." In Max Horkheimer, Critical Theory: Selected Essays. Translated by Matthew J. O'Connell. New York: Continuum, 188-243.
Soyinka, Wole. 1981. "The critic and society: Barthes, leftocracy and other mythologies." Black American Literature Forum 15:4. 133-146. https://doi.org/10.2307/2904325
DOI:
https://doi.org/10.14198/raei.2020.33.08
Copyright (c) 2020 Timo Uotinen

This work is licensed under a
Creative Commons Attribution 4.0 International License
.